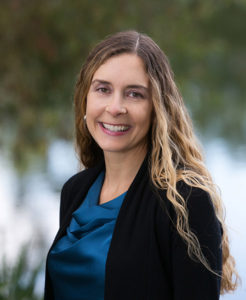 Naomi Busch, MD
Family Medicine
After 18 years of working full time as a primary care physician, I decided to "retire" from primary care.  I have transitioned ownership of Greenlake Primary Care to Dr. Tess Moore, and am now the Director of Medical Services in Washington state for The Emily Program, an eating disorder treatment center.  If you have questions about this transition or need to reach me, please contact the clinic at info@greenlakeprimarycare.com.
In 2011, I had been working for a large medical corporation and was finding that the expectation that one can forge a lasting bond with a medical provider in 12 minutes to be very difficult. When the opportunity presented itself to take over a small but well established medical clinic in Greenlake, I decided that it was time to take the risk. Together, with my long standing friend and colleague Melissa Holmes, PA-C, we built a primary care clinic that focuses on the personal relationship that is created with each patient.
I am a board certified Family Medicine physician. I attended Tufts University in Medford, MA and then went to Tufts Medical School in Boston. I did my Family Medicine Residency training at Valley Medical Center in Renton, Washington. Since becoming a physician, I have striven to promote active participation from my patients by listening to my patients' ideas and working together to create a health and wellness plan.
Reviews for Dr. Busch
Dr. Busch has such a remarkable bedside presence and a refreshing approach to primary care. She takes time to understand the social and life factors that make you who you are. I find that her and her staff consistently offer balanced & practical advice. Anonymous, Verified patient (Jan. 18, 2016)
Highly recommend Dr Busch, particularly because she is a part of a team that manages my healthcare. She is not a corporate Dr who is only concerned with numbers. I have complicated healthcare issues and I have complete faith in her abilities. Anonymous, Verified patient (Feb. 24, 2016)
Quite simply the best Doc I have ever had the privilege of working with. she takes care of my entire family and my closest friends. With her new service, being able to, in an emergency get into contact with her, provides an unprecedented peace of mind. Anonymous, Verified Patient (May 19, 2016) Back←