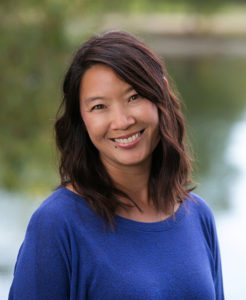 Melissa Holmes, PA-C
Family Medicine
Melissa Holmes PA-C is a board certified physician assistant who graduated from Duke University's PA program in 1999. She holds a BA in psychology from the University of Puget Sound. She has 17 years of experience in Family Practice.
Her career started in private practice in Sanford, North Carolina. She moved to Seattle in 2002 and supported the Valley Medical Center's residency program for 10 yrs. In 2011 she left VMC to help open Greenlake Primary Care where she is currently Clinic Director.
She enjoys providing personalized healthcare and a medical home to her panel of patients who range from newborns to geriatrics. She values the relationship she builds with her patients and is committed to providing guidance in their health journey through life.
She treats all medical and mental health issues, has full prescription writing authority, and is able to do many in office procedures such as paps, biopsies, joint injections.
Additionally, she provides the medical support for The Emily Program and Center for Discovery, two prominent eating disorder centers in the area.
In her free time she enjoys being with her family, taking adventurous vacations, and striving for a balanced life.
Schedule an appointment with Melissa Holmes
Reviews for Melissa Holmes
Melissa Holmes is an excellent healthcare provider. I had some specific questions and concerns, and she dealt with each one thoroughly. I felt like she really listened to me, and I never felt that she was rushed for time. I will be back! Anonymous, Verified patient (June 20, 2016)
Melissa Holmes always makes me feel like I matter. The entire staff at greenlake primary care take care of me with kindness and thoughtfulness. I've never been happier with a medical office before. Thank you for seeing me as a person, not a patient. Anonymous, Verified Patient (July 28, 2016)
I have been going to Melissa Holmes for ten years. Every visit has been addressed to my concerns. I highly recommend her to new patients. I know she is patient, honest and caring. Anonymous, Verified patient (May 26, 2016)
Melissa always listens, never hurries me and her advice has been proven excellent. Anonymous, Verified patient (May 31, 2016) Back←