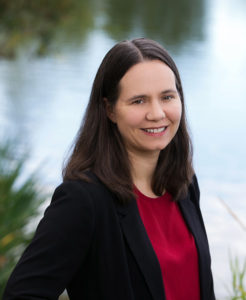 Krista Hodne, MD
Pediatrics, Internal Medicine
People are complex. They bring unique experiences, problems, and beliefs to the clinic. The right answer is not always obvious. I spend time listening to someone's story and discovering what they value in life. Then I am able to offer sound advice as they try to make decisions that are important to their health.
I pursued training and board certification in both pediatrics and internal (adult) medicine, because I enjoy seeing patients from newborns to elderly. I love watching my pediatric patients grow and develop. Part of my job is to encourage and empower their parents. My candid, supportive style lends itself particularly well to management of wellness care and chronic diseases such as high blood pressure, diabetes and asthma.
I am originally from Wisconsin, and completed medical school at the University of Wisconsin. I did my training in a combined internal medicine-pediatrics residency at the University of Michigan. After completing residency I worked as a hospitalist at the University of Michigan for two years and then transitioned to outpatient primary care in private practice. I moved to Seattle in 2014 with my husband and family, and have enjoyed getting to know the beautiful Pacific Northwest.
When I am not at work, you will find me caring for my five young children, cooking, hiking, biking, reading and playing with our dog!
Schedule an appointment with Dr. Hodne
Link to telemedicine consultation
Reviews for Dr. Hodne
Dr. Hodne is very patient and thorough. I felt like she really cared about my concerns and had done plenty of research to come up with a quality and efficient solution. Anonymous, Verified patient (August 10, 2016) Back←