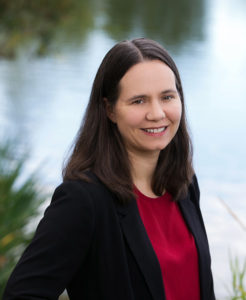 Krista Hodne, MD
Pediatrics, Internal Medicine
I am a double boarded Pediatrician and Internal Medicine primary care physician and I find incredible joy in providing comprehensive medical care to patients and families throughout their lifespan. I was drawn to this specialty because it allowed me to have more in depth training in complex medical problems of all ages, as well as how to promote health and development of all of my patients.
Being a Pediatrician allows me to witness the incredible resilience and potential of children.  I can have a long-term impact on a child's life by promoting quality healthcare, guidance, and supporting their physical, emotional, and cognitive development.  Building relationships with parents and guardians is important in that it allows me to better understand their child's environment and support them in context.  I find it very rewarding to collaborate with families and support their journey as parents.
Simultaneously, practicing Internal Medicine allows me to extend my expertise to the adult population. I believe in the importance of fostering long-term relationships with patients as their primary care physician. I am committed to delivering high-quality care, diagnosing and managing complex medical conditions, and promoting preventive health measures. The field of Internal Medicine challenges me to stay up-to-date with the latest advancements in medical knowledge and continuously refine my skills.
I was drawn to Direct Primary Care because I want to offer personalized attention to my patients. I have fewer patients so that I can provide enhanced access to appointments, and easy, secure communication channels to get questions answered quickly thereby reducing unnecessary trips to urgent care or the emergency room.  Direct primary care allows me to focus on building long-term relationships with my patients and families which enables better monitoring of their health and early intervention when needed.  Most importantly, this model of practice enables my patients and their families to build a strong doctor-patient relationship based on trust, open communication, and shared decision-making. My patients describe me as caring, a good listener, and experienced. This helps them feel confident in their decisions and improves their understanding of their health.
I have had the privilege of working at Greenlake Primary Care since 2016.  I am originally from Wisconsin and completed medical school at the University of Wisconsin.  I completed my training in combined Internal Medicine – Pediatrics at the University of Michigan. I have been recognized as a Top Doctor by Seattle Magazine in 2022.  When not practicing medicine, you will find me caring for my 5 children, attending their sporting, music, and dance events, and in my (rare) free-time I enjoy cooking, hiking, reading, and walking my dog!
Schedule an appointment with Dr. Hodne
Link to telemedicine consultation
Reviews for Dr. Hodne
Dr. Hodne is very patient and thorough. I felt like she really cared about my concerns and had done plenty of research to come up with a quality and efficient solution. Anonymous, Verified patient Back←