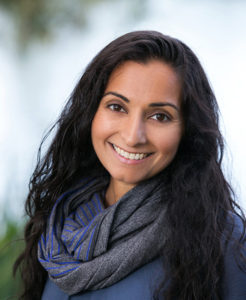 Sneha Sastry, MD
Psychiatry
Board-certified Child/Adolescent and Adult Psychiatrist
Trained at Northwestern Memorial Hospital (general psychiatry) and University of Michigan (child/adolescent fellowship)
We accept the following insurance: Regence, Premera, Uniform, United and Aetna. If your insurance company is not listed you need to pay at the time of service and we will provide you with a statement to send in to your insurance.
Dr. Sastry is no longer accepting new adult clients.
I believe in working together with patients and families to address psychiatric needs. Seeking out care can be difficult and addressing the various components of treatment (medication management, therapy, school/work resources, family issues, etc) can be overwhelming. It is my goal to help people utilize and navigate appropriate channels to address their challenges and improve their quality of life.
I am a Board Certified Adult and Child/Adolescent Psychiatrist. I received my Medical Doctorate from the University of Michigan, Ann Arbor. I completed my Adult Psychiatry training at Northwestern Memorial Hospital in Chicago, IL and my Child/Adolescent Fellowship Training at University of Michigan, Ann Arbor.
Services include diagnostic evaluation, medication management, and psychotherapy. Clinical issues include anxiety, ADHD, depression, bipolar, mood disorders, ASD, OCD, psychosis, PTSD, personality disorders, adjustment disorders.
Rate
New Evaluation (60 minutes): $350
Follow up appointment (up to 25 minutes): $175
Follow up appointment (up to 50 minutes): $225
Clinical Hours
Please call for current schedule: 206 524-5656.