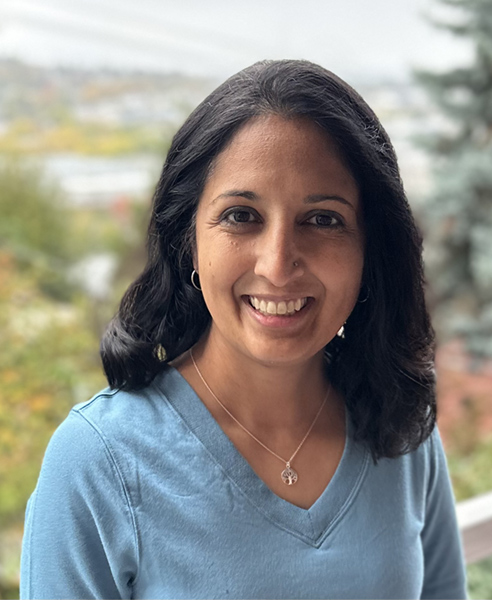 Rohini Kamath, MD
Internal Medicine
I believe in treating the whole patient, considering my patient's values, personality and quality of life. I focus on prevention to ensure my patients have as healthy and fulfilling a life as possible.  I have been interested in Direct Primary Care for a long time, as it puts the focus on health care in real time rather than only at office visits. It also lets me know my patients better, which improves my care for them. My interests in Internal Medicine include wellness and preventive medicine, hypertension, eating disorders, depression and anxiety, diabetes, and coronary artery disease. We practice weight inclusive care at Greenlake Primary Care and make the focus of visits on your health.
I am board certified in Internal Medicine, so I have additional training in care for adults. I received my medical doctorate from Saint Louis University and residency training from Washington University in Saint Louis, Missouri. I have been practicing medicine since 2006 and have worked in primary care, urgent care, and the medical management of eating disorders.
I am originally from Saint Louis and have lived in Seattle since 2010. Outside of work, I enjoy raising my three children, reading, running, hiking, and spending time with my husband,  pets, and extended family. I look forward to meeting you and helping you become a healthier and happier you.