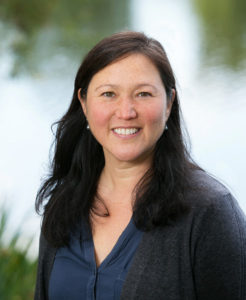 Kari Palmer, MD
Family Medicine
Wellness is multidimensional and encompasses so much more than just physical health. Wellness is about emotional, social, spiritual, mental and occupational well-being as well. I have been practicing  family medicine since 2004 and despite our shared human condition, continue to be both surprised and appreciative of how resilient, unique, creative and special each individual is. No two people with the same diagnosis experience illness the same way, nor return to wellness the exact same way. With this in mind, I strive to know my patients and truly listen to their needs and goals. From caring for newborns to adolescents to young adults to older adults, I am grateful to continue practicing family medicine.
To be honest, I don't always practice what I preach. Change can be hard and uncomfortable whether it's taking a new medication or moving one's body more. But I believe that people are continuously changing and adapting without even realizing it.  I am still fascinated by 'modern medicine' and try to keep up to date on keeping people healthy.
As a Seattle native and Franklin high school graduate, I went east for college and medical school. After stints practicing medicine in New Mexico and Nova Scotia, Canada, I returned to my roots with my husband and two kids in 2008.  Greenlake Primary Care is my home now and I welcome you to make it your medical and wellness home as well.
Here are some of my recent influences in books and podcasts:
The  Doctor's Pharmacy with Mark Hyman, MD (functional medicine doctor)
Kwik Brain with Jim Kwik
On Being with Krista Tippett
The Nourished Child with Jill Castle
TILT Parenting: Raising Differently Wired Kids with Debbie Reber
Code Switch by NPR
Waking Up with Sam Harris
David Sinclair, author of  Lifespan
Schedule an appointment with Dr. Palmer
Link to telemedicine consultation
Reviews for Dr. Palmer
I have been looking forward to finding a primary care doctor that takes time with me to explain things. Kari Palmer was a pleasure to discuss health issues with, thorough, very friendly, easy to talk to, and quick and confident with her physical exam! Rose, Verified patient (August 15, 2016)
Dr. Palmer was very personable, attentive, and professional. She was thorough when doing her exam and still kept a friendly demeanor. She engaged me throughout, making the whole annual exam process quite pleasant. She's a keeper! Anonymous, Verfied patient (August 30, 2016)
I saw Kari as an alternative since my regular physician who was booked. I was impressed with her patience, thoughtful approach to assessing my condition and follow up to our discussion. Anonymous, Verified patient (August 30, 2016)
Dr Palmer was amazing. I was extremely comfortable throughout the entire appointment and she gave me extensive information about all of the concerns and questions I had. She's one of the best doctors I have ever been to. I would recommend her to anyone. Anonymous, Verified patient (June 21, 2016)
Appointment was 35 minutes from arrival to departure. Very pleased with the providers at Green Lake Primary Care Clinic. Anonymous, Verified patient (June 10, 2016)
Dr. Palmer was very competent and personable. She answered all my questions with patience and good humor. She also fully explained her diagnosis of my problem and the reasoning behind it. I was very pleased with the care I received during my visit. Anonymous, Verified patient (April 18, 2016) Back←